CORPORATE EVENT PHOTOGRAPHY
We come to your event energized and ready to go.  As Corporate Event Photographers we know what it means to hustle and be ready for anything to happen.  Our experience led us to be proactive when it comes to capturing the perfect images at your event.
We realize you need your event photos as soon as possible to share on social media and use for other marketing purposes.
We include standard editing to ensure you receive great quality photos and we always shoot in RAW format for other types of editing.
Our philosophy is that you need to own what you pay for.  We pride ourselves in giving the clients what they are looking for.
We shoot for purpose and don't hold back.  We realize each moment has different dynamics and we strive to capture them for you.
Our Photography Services Are Exactly What You Need for Your Business
Each one of our clients have different needs but the structure of our services is the same. The only difference is what combination of services are used. Between the venue, type of event and style of photography our output is the perfect shot for the intended purpose. Wether the photos are to be used for social media, graphic design, marketing or for future events we shoot with the big picture in mind. We frame each shot so that they can have different purposes and since we don't hold back we can provide different variations of each in case they are used on a website or printed on a huge banner! We also interact with the guests, have smiles on our faces and are inviting to their needs. With a camera in hand we are always approached by guests and we make them feel right at home. That is the key, the more comfortable your guests and employees are, the better the pictures turn out. They appear more relaxed and natural to the environment. It is what we call a "home run" in our industry and we are happy to be a part of that.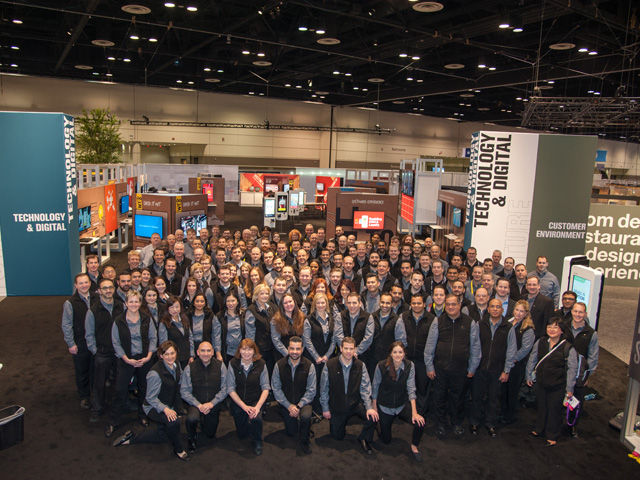 Venues We Frequent
Living in Central Florida gives us access to some of the greatest Orlando Venues around! We love capturing event photos in the Orlando Area.
Orlando Hotels
The Ritz-Carlton
The Dolphin Hotel
The Swan Hotel
Disney Resorts
Grand Floridian
Omni Orlando Resort
Orlando Renaissance Center
International Drive Hotels
Universal Studios Hotels
Rosen Convention Center (iDrive)
Types of Events
There are so many types of events and each one has their own look and feel. It is our job to evaluate the creative and bring the best possible photos to life.
Annual Events
Corporate Events
Award Ceremonies
Banquet Dinners
Golf Tournaments
Conventions
Tradeshows
Red Carpet Events
Seminars
Speakers
Meetings
Celebrity Meet & Greets
Non-Profits
Product Launches
Expos
Fundraisers
Photos Captured
We know that every business has unique goals but the one thing in common is teamwork! Together we help each other achieve those goals.
Action
Reaction
Emotions
Details
Candid
Journalistic
Interaction
Groups
Headshots
Portraits