First and foremost, we have put together a comprehensive list of Orlando Venues we frequent each and every year. Orlando is a mecca for large and small corporate events for companies that have a local or worldly presence. Most of all, we are in the middle of fun and sun so on the off days of your gathering you can explore what Orlando has to offer.
Places in Orlando to Host an Event
Most of the Orlando Venues in the Central Florida area have grand ballrooms that are expandable for any size. As a result, the hotels in the area have great character and are well kept throughout the year. The venues in the Central Florida area are overwhelmingly beautiful and the keeping of the grounds is spectacular! This area attracts a record amount of tourists each year, therefore, it is in our best interest to keep it clean for companies to continue to make their plans to host their event in Orlando Florida. With that said, we take great pride in capturing these events in great detail to be used in a variety of ways.
Our Commitment to the Orlando Venues
At Park South Photography in Orlando Florida we go to great lengths for our clients and all of these Orlando Venues and more! Most of all, we take pride in each of the memories captured which makes your experience with us more enjoyable. In addition, we photograph for purpose and these images end up on websites or marketing materials and for future events. Another advantage in having us photograph your event is we are close to all the venues. We can either make arrangements for lodging for multi-day events or handle a job for almost a few hours. It is because of our work ethic that we are able to achieve reviews that are probably second to none!
Orange County Convention Center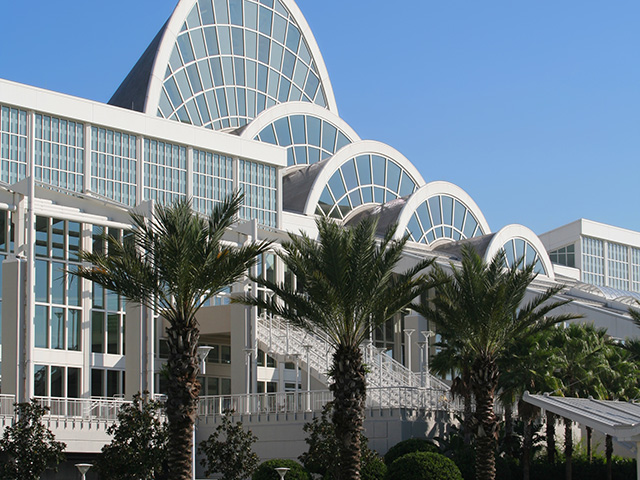 Located in the heart of Central Florida, OCCC brings businesses and the public from all over the world. In fact, the convention center hosts some of the biggest company names you would easily recognize. With over 2.1 million square feet of space you can see why it is one of the most sought after venues in Orlando Florida.
Rosen Plaza Hotel & Convention Center
The Rosen Plaza Hotel and Convention Center raises the bar when it comes to hosting events. It also makes it a perfect place to stay during your visit from out of town. You may find other alternatives but this Orlando Venue is famous for its high standard of excellence.
Caribe Royale Convention Center
Nestled to the East of the Disney Theme Parks, Caribe Royale Orlando has great meeting spaces and rooms for your event.  With a resort style hotel, it seems like it's a great place to take the family on a business trip.